As you all know, Chloe just turned one. In so many ways this year has been the longest of my life. I feel like she has been a part of our life forever. It also might feel like such a long year due to my utter exhaustion...you know she still won't sleep through the night- although she is making such great progress. I digress...
I started looking through old photos and videos of those first few weeks with her and when doing that- it seems like only yesterday. I can't help but be a bit emotional about the whole thing. I am so happy that she is growing up and I am having so much fun being her mommy. On the other hand, I feel like despite all the perfect strangers telling me to "enjoy it- It goes by so fast"
I sort of missed it. I mean I didn't really but somedays it feels that way. My favorite thing about looking at all these old pictures is seeing her little personality in them- things I probably missed when she was so young. I mean I didn't know her personality then. But now that I know her, I see other things. I know I am babbling. On with the pictures.
All of these were taken at the hospital- that incredibly long 5 day hospital stay. Now that is a blur to me!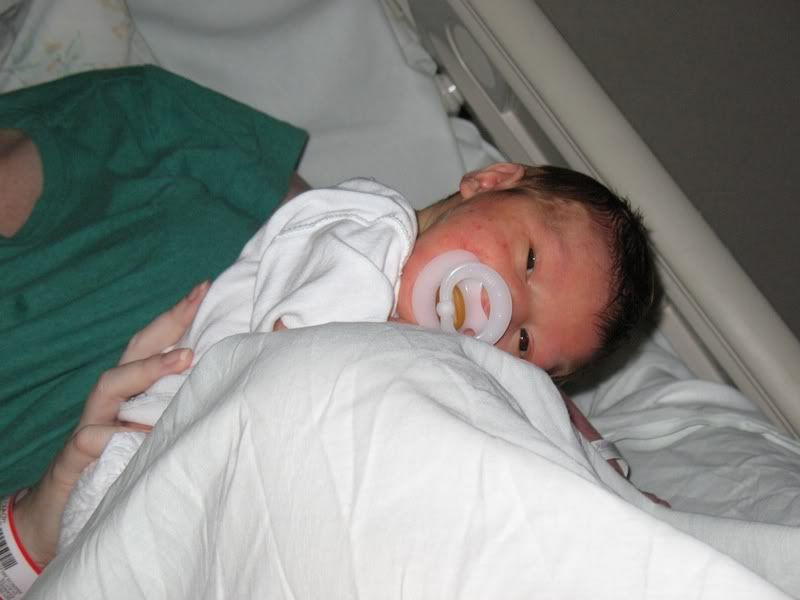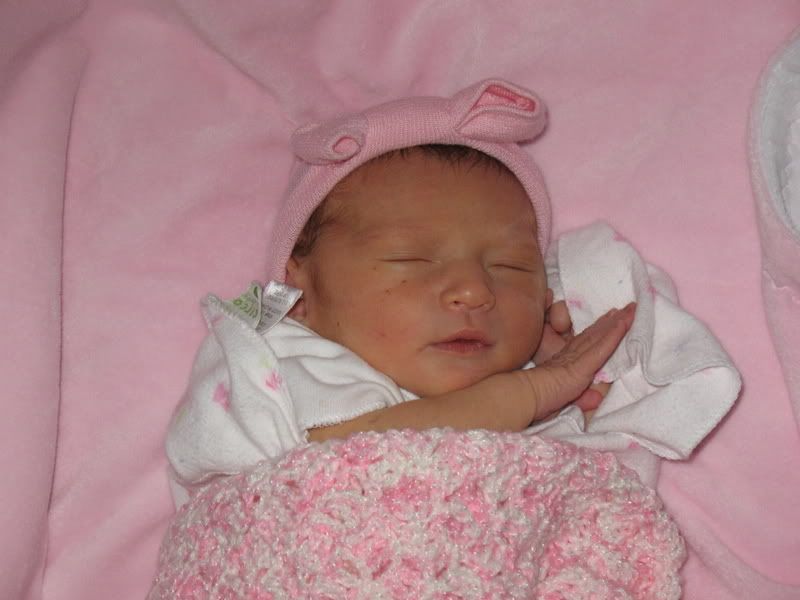 In the posts below you will find some of the first videos of Chloe that we took. I hope you enjoy reminiscing as much as we did!